4 Star Superior Hotel SCHUMANN
Your Wellness Resort in the Upper Lusatia Mountains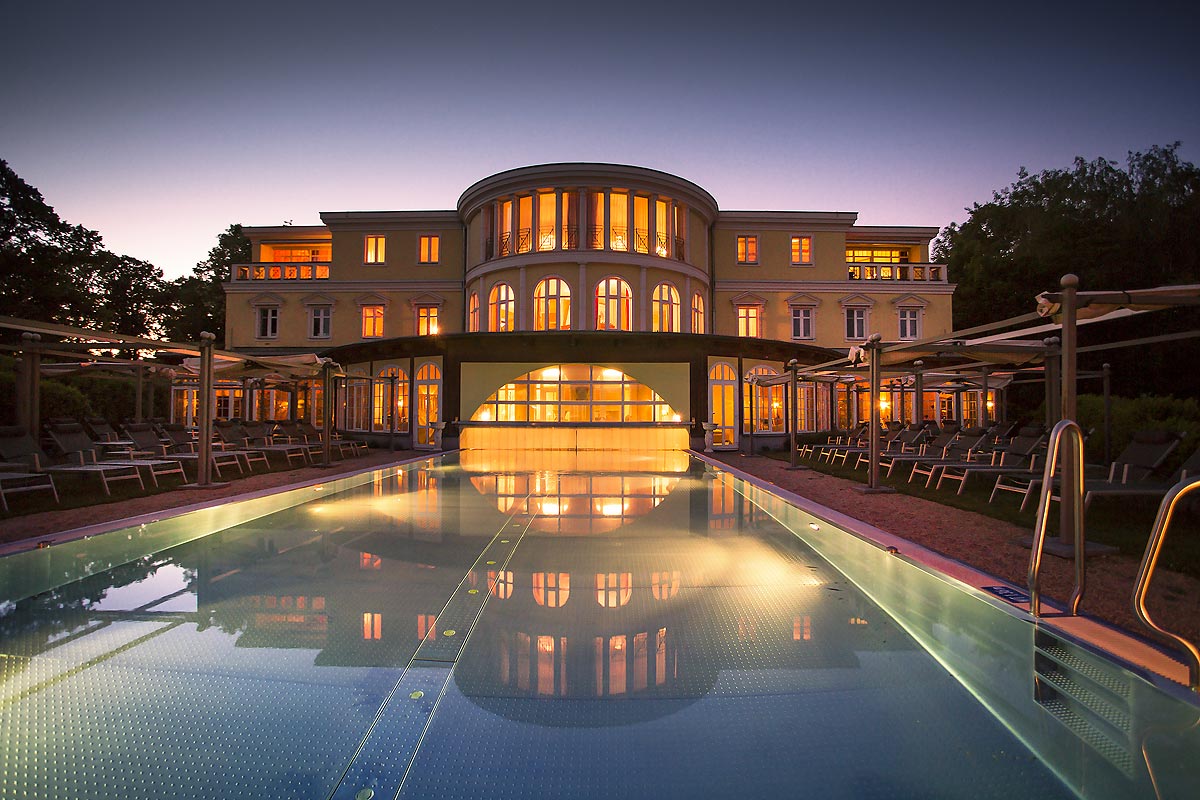 Unser römischer SPA–Tempel erinnert mit viel Luxus an das alte Rom. Innenpool, Außenpool und Whirlpool, sowie diverse Saunen, Kneippbecken und Solarium warten auf Sie. Zwölf Edelsteinquellen geben Ihnen jederzeit die Energie, die Sie benötigen.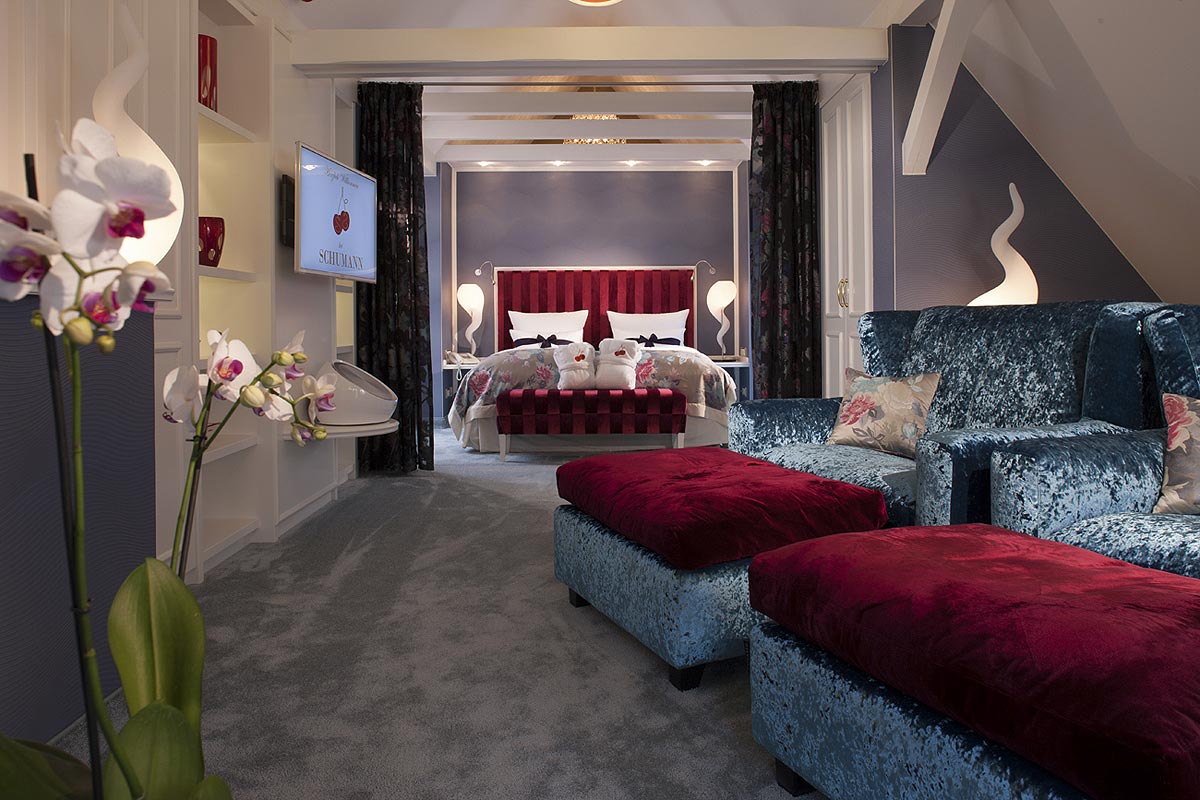 Eleganz, sinnliche Lebensart und beständige Architektur treffen in unseren luxuriösen Suiten besonders geschmackvoll aufeinander. Jedes unserer Zimmer wurde mit viel Liebe zum Detail individuell eingerichtet und hat einen eigenen Charakter.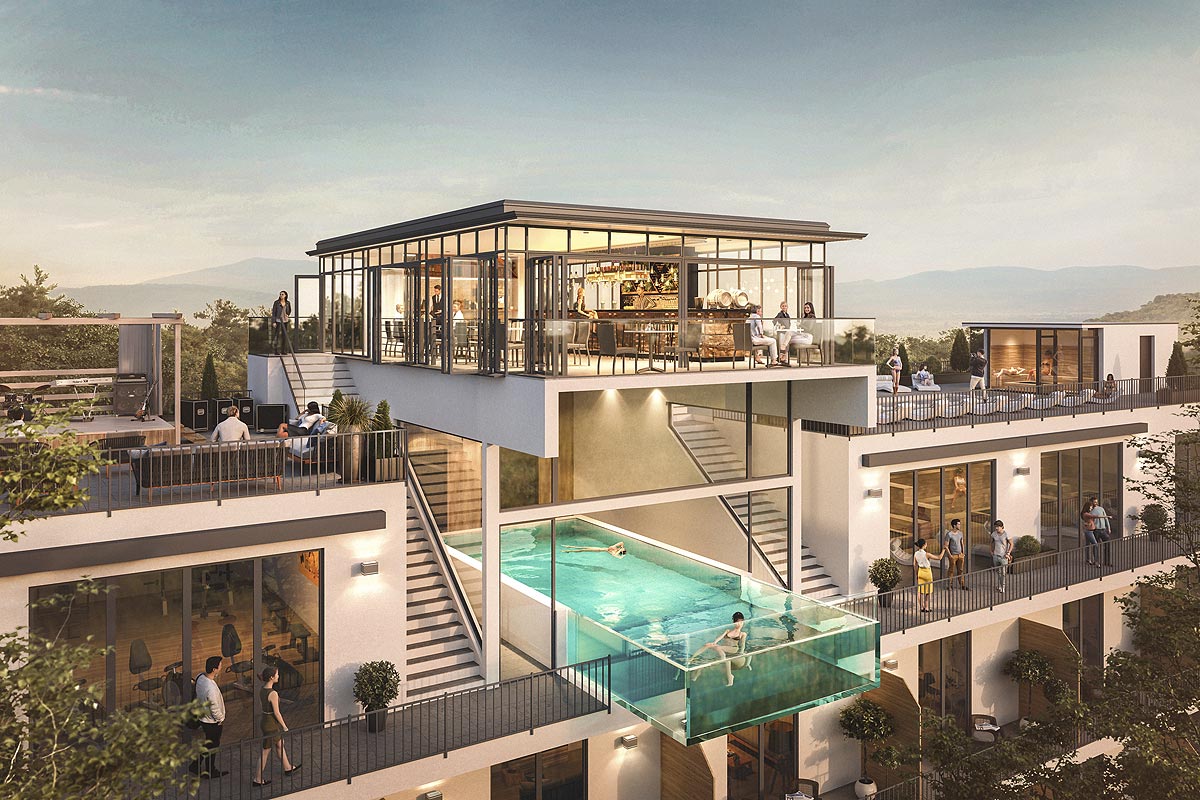 Ein Hotel-Neubau aus Holz, und mittendrin: luxuriöses Design. Im SEEFLÜGEL trifft Nachhaltigkeit auf Luxus. Das Hotel SCHUMANN wird um einen Neubau mit 19 Superior Doppelzimmern, privater Spa-Ebene und einer 360° Rooftopbar "GODA" ergänzt.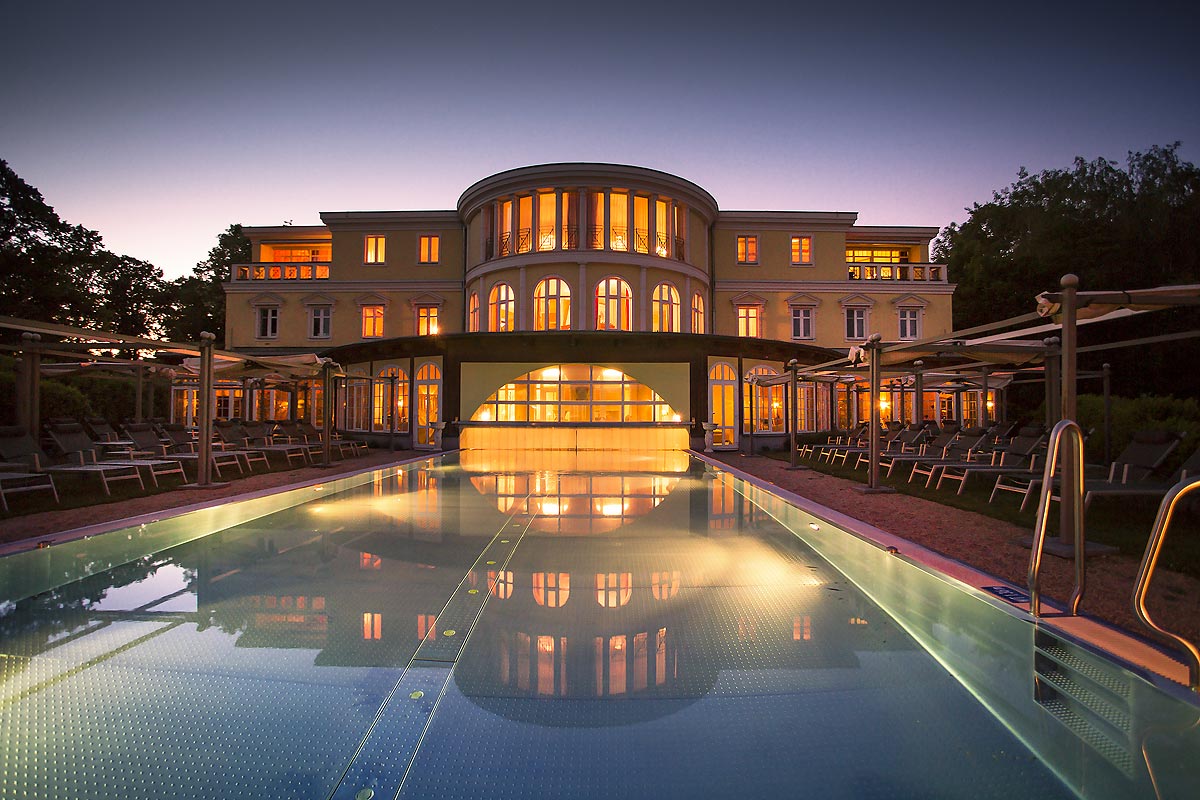 Elegance, luscious lifestyle and abiding architecture meet especially tasteful in our luxurious suites. Each of our premium rooms is unique and furnished individually with much passion for detail and premium materials.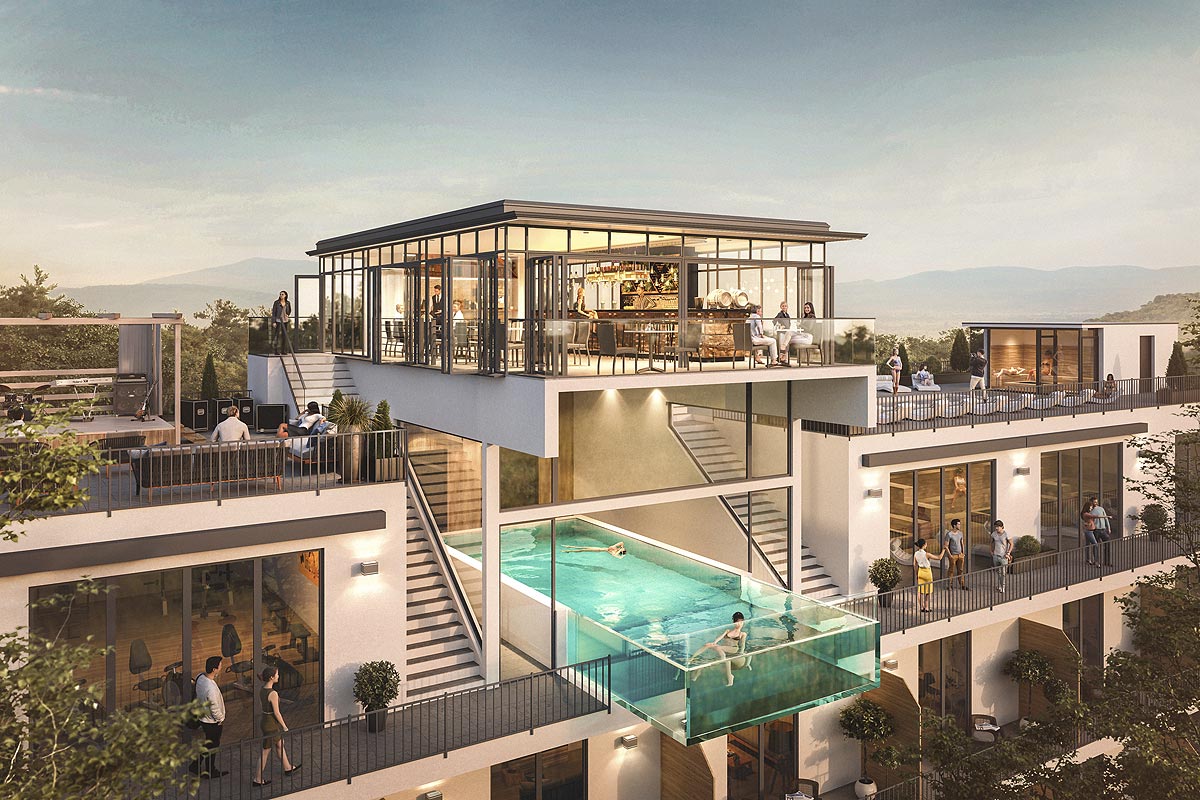 Body and mind calm down in our SPA-Temple. Its architecture is inspired by the ancient Roman temples and invites you to dwell and relax. Your personal wellness experience is also supported by the positive benefits of your astrological sign.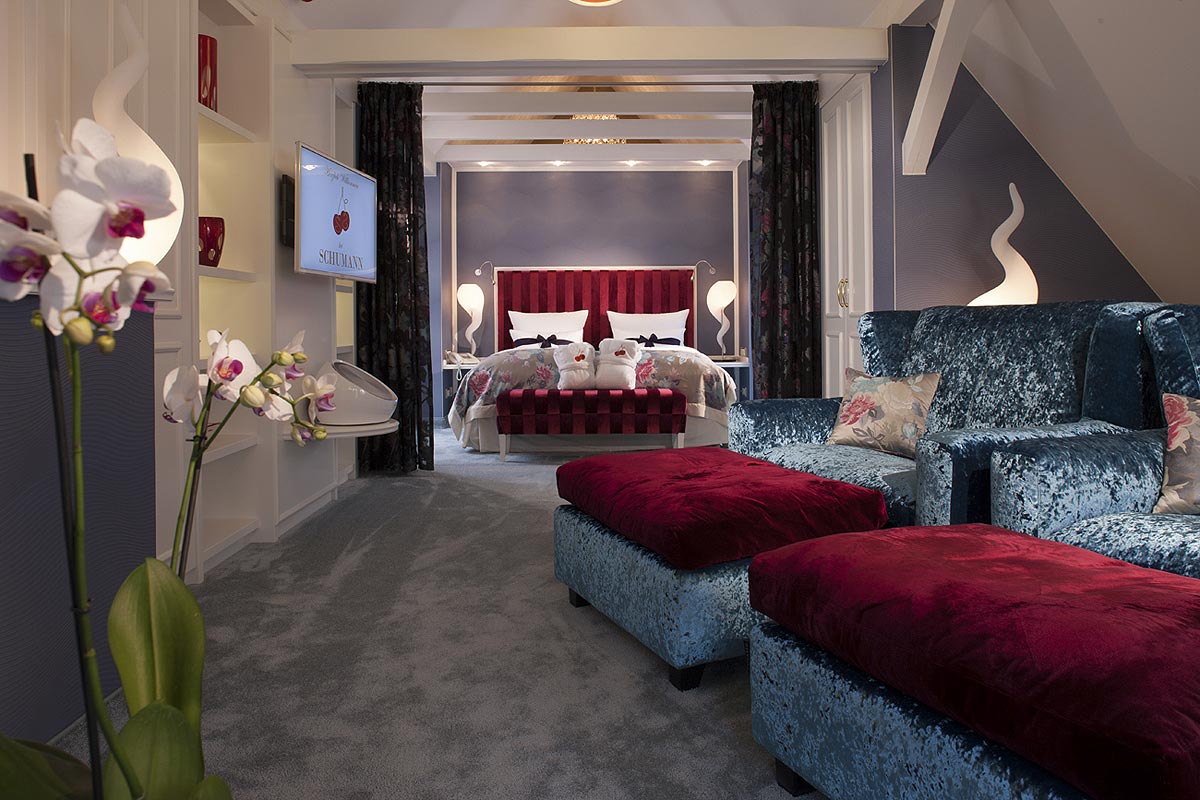 19 Superior Twin Rooms leave nothing to be desired. Our new wooden building combines sustainability with luxury. Plus, a private Spa with a 360 degrees rooftop bar and Germany's first Flying Pool will await you here very soon!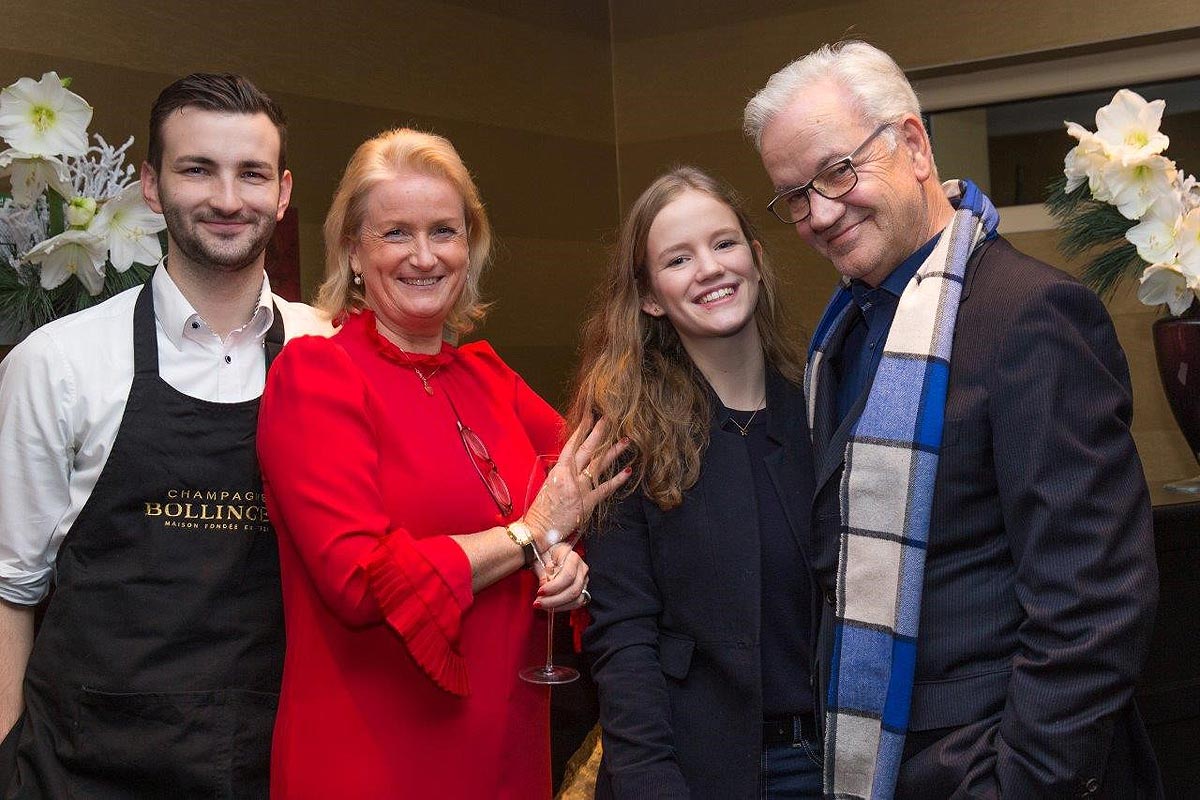 Petra And Rüdiger Schumann
With Their Children
Happy Owners With Passion And Drive
It was love at first sight for Petra and Rüdiger Schumann – even twice! While being on a romantic vacation during the scenic Upper Lusatia landscape, the happily married couple fell in love again: With the truly beautiful Art Nouveau building formerly being the hotel Fremdenhof "Zum Weber" which they bought in 1996. The two of them spent much love, time and plenty of money to create their dream hotel.
The Schumann family loves to create an aesthetically pleasing atmosphere and to give other people the chance to discover their love and affection for each other newly in intimate togetherness. Let yourself be carried off to this timeless place – sensuality, romance and tender luck will come to you.
Our Hotel SCHUMANN Restaurants
Pamper yourself in style with culinary variety in best quality and enjoy a culinary delight that has no equal!
SEEWUNDERBAR At Wellness Resort SCHUMANN
Enjoy the feeling of walking barefoot in chilly grass to our natural spring water lake SEEWUNDERBAR that invites you to relax or take a bath in the sunshine.
Gästefeedback zum Hotel SCHUMANN
Zwei Tage Wellness und man fühlt sich wie 3 Wochen Karibik 🙂 Es ist einfach nur Erholung pur und der Stress bleibt zu Hause! Wir kommen auf alle Fälle wieder.
Bis bald.
Vielen Dank den Mitarbeitern von dem Hotel SCHUMANN. Es war ein wahnsinnig gelungener Aufenthalt bis hin zur ausgiebigen Entspannung!
Es hat alles bis ins Detail gestimmt.
Wir kommen wieder!