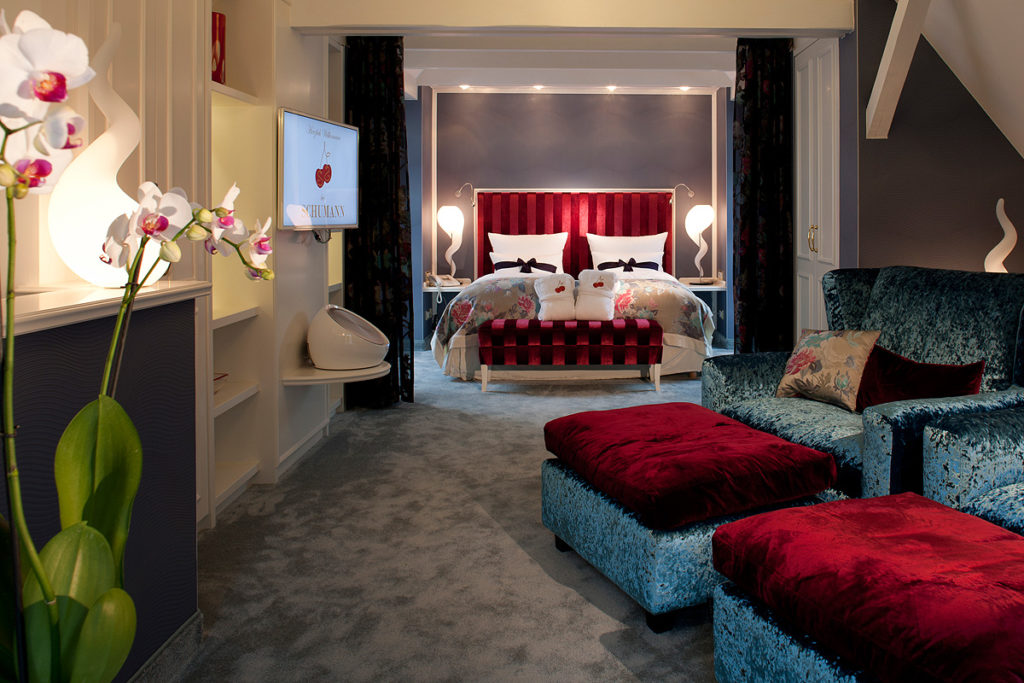 Book your luxury vacation in our wellness hotel BEI SCHUMANN directly here on our website!
Every suite and every room in our hotel BEI SCHUMANN in Kirschau tells its own story. All dishes in each of our restaurants are prepared by our excellent team with great passion and craftsmanship. Our SPA TEMPLE with its numerous beneficial offers of saunas and treatments invites you to relax.
Our house offers you a perfect enjoyment and wellness vacation that appeals to your senses as well as invigorates body, mind and soul. Enjoy quiet hours as a couple, with your sister or best friend – BEI SCHUMANN awaits you with a luxury vacation in a class of its own. We have already put together some top offers as arrangements for you.
You prefer to book personally or have individual wishes or questions about a reservation? No problem! Our friendly staff is at your disposal Monday to Friday from 9:00 am to 6:00 pm by phone +49 (0)3592 520 420 and will take care of your booking!