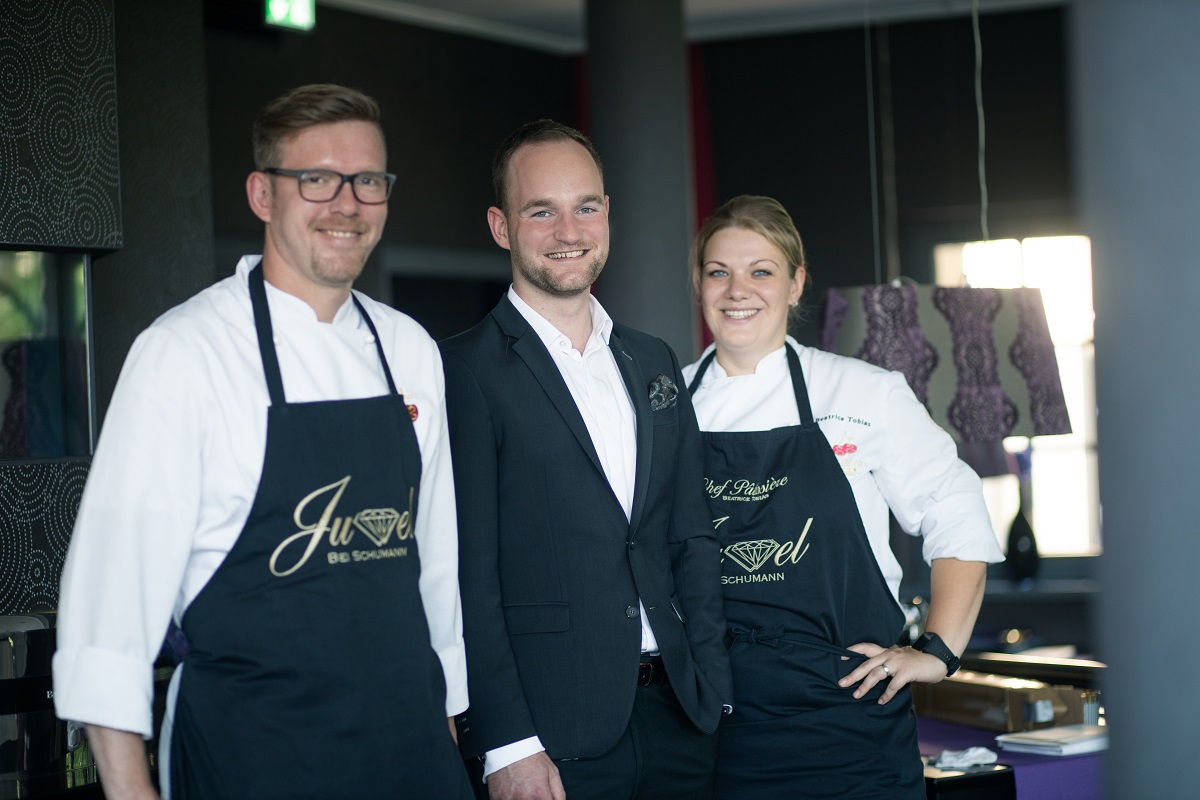 Discover the culinary variety at the hotel BEI SCHUMANN here.
We offer our guests upscale star cuisine, traditional Italian culinary art as well as regional-seasonal offers.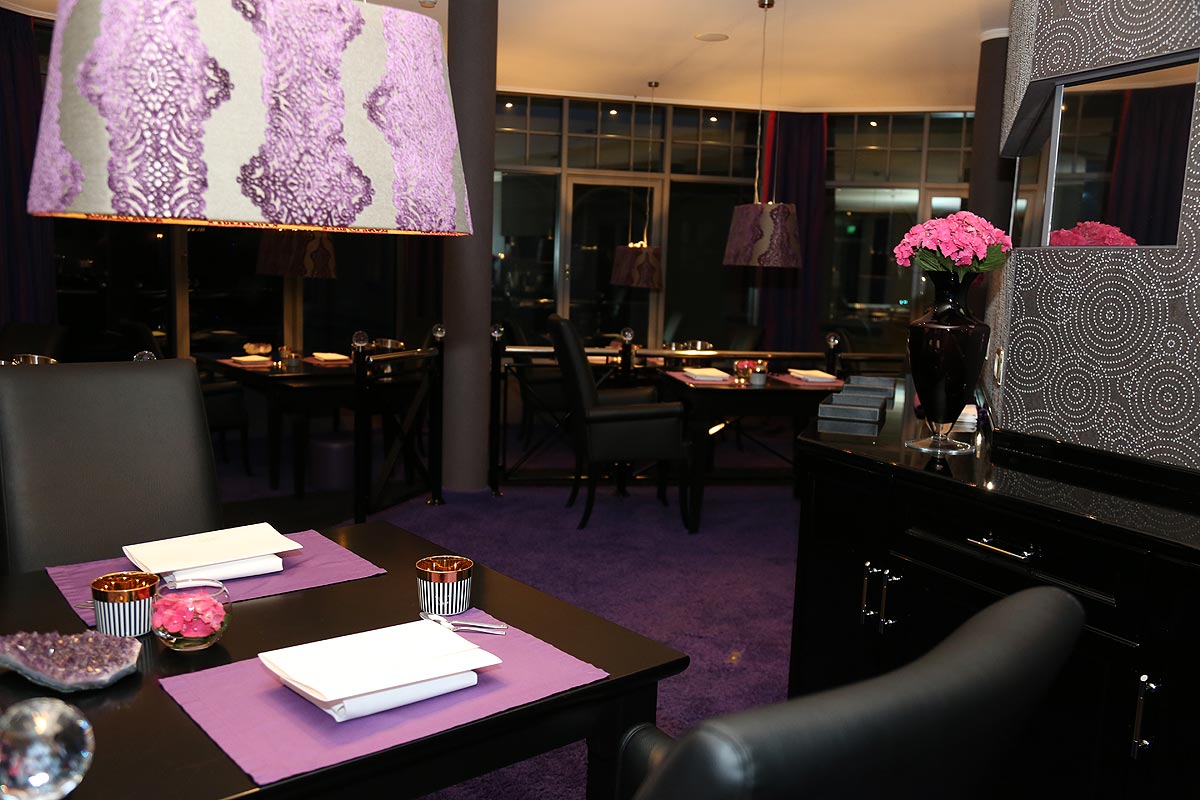 The gourmet restaurant JUWEL in Kirschau is the only star restaurant in Saxony that is not located in a big city.
show more
This exquisite combination of star cuisine and Upper Lusatian lifestyle can only be experienced BEI SCHUMANN.
Relaxed dining, confidential conversation and excellent care from the team around host Patrick Grunewald.
show more
All this offers you our soundproofed and air-conditioned FINE DINING ROOM.
Here, up to 8 people can enjoy a first-class menu from our chef de cuisine Robert Hauptvogel in an upscale ambience.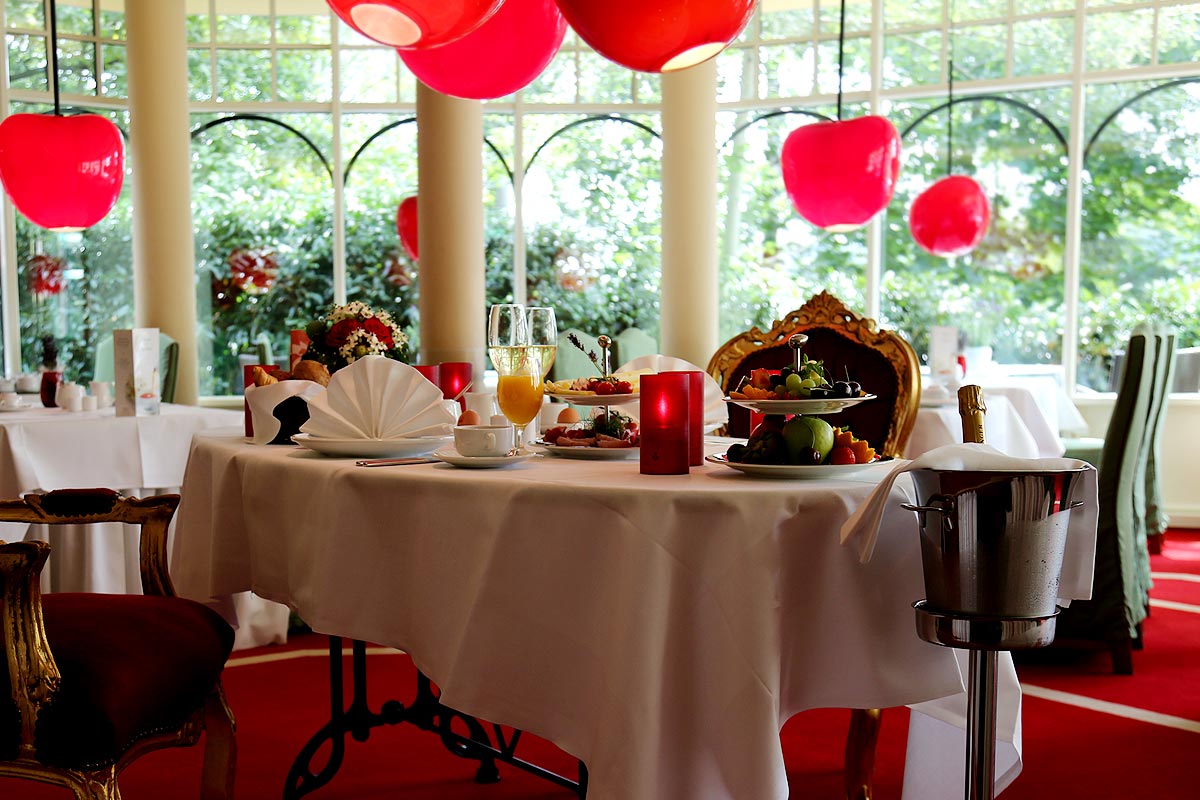 SPA Restaurant KIRSCHGARTEN with LAUBE
In our sunny KIRSCHGARTEN with LAUBE our guests can start the day relaxed with a delicious breakfast.
show more
Spoil yourself with seasonal-regional delicacies!
You will also find the right snack for your wellness day in our light gourmet menu.
The rustic ambience of the restaurant recalls the history of the region. Of the cozy atmosphere of these parlors as well as the tradition
show more
of our hotel we tie up with the restaurant WEBERSTUBE.
We invite you to rediscover the regional cuisine – in surprising creations.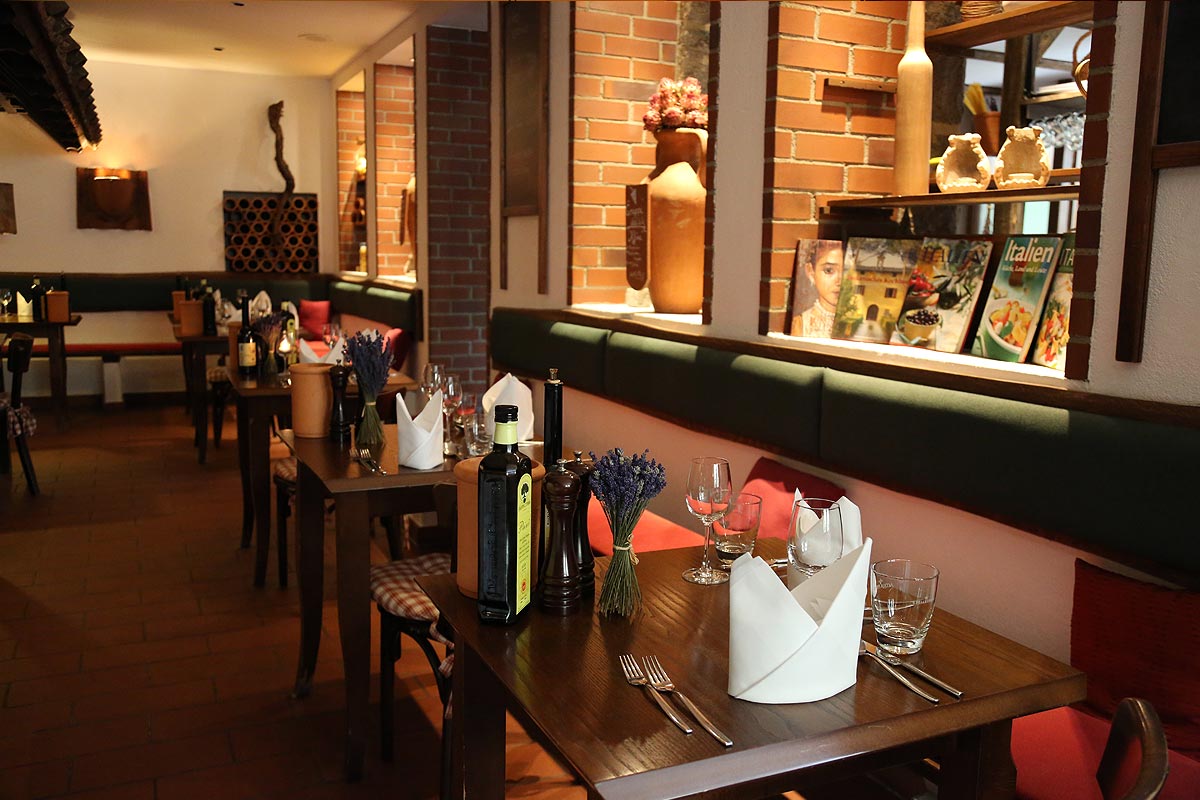 Italian cuisine combined with Upper Lusatian cordiality – this can only be found in the Ristorante AL FORNO BEI SCHUMANN.
show more
Watch our pizza maker in the open kitchen as popular classics like pizza are baked to a crisp in our authentic stone oven using an original Italian recipe.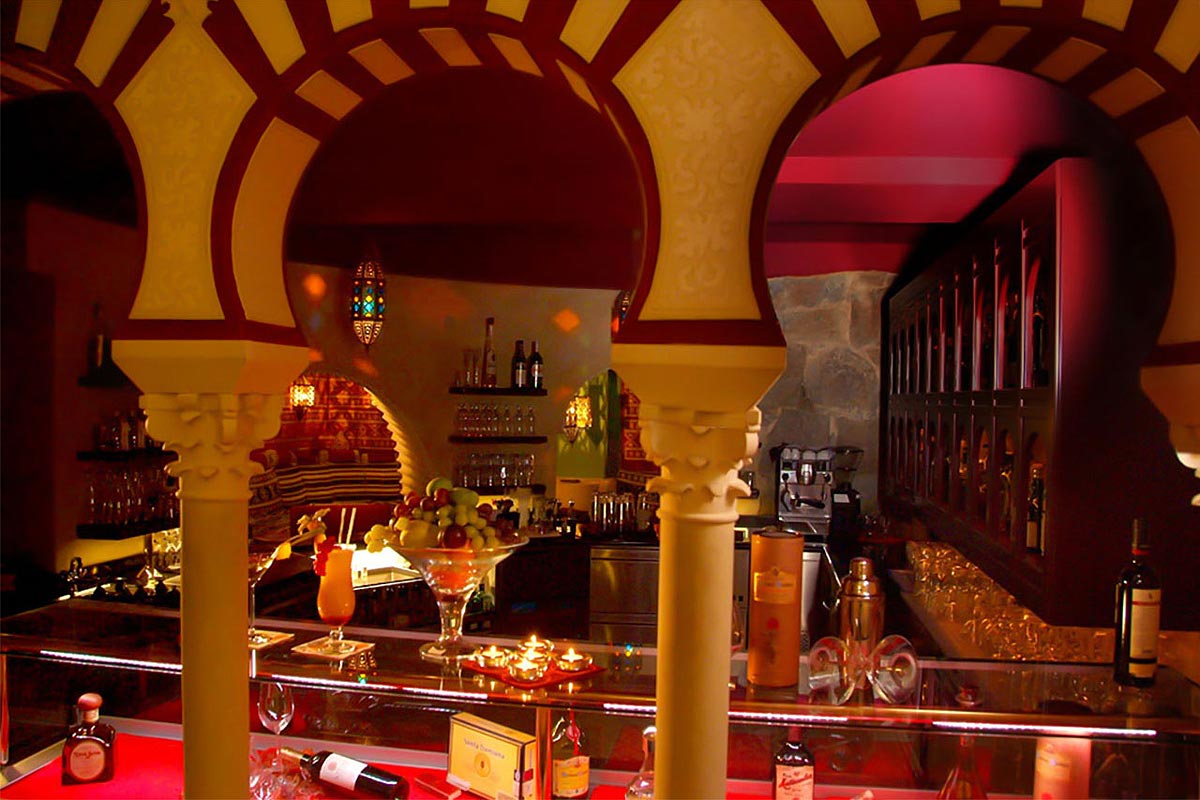 Time for two in the smoking area or stimulating conversations at the bar with our bartender: Our KULT-HIPPO-BAR exudes
show more
oriental charm that will appeal to your senses.
Enjoy a shisha to your taste with a perfectly mixed cocktail or exquisite cigars with a delicious sherry.