A new hotel building made of wood. And in the middle of it all: luxurious design.
At the SEEFLÜGEL, sustainability meets luxury.
Since 2019, the wellness hotel BEI SCHUMANN is enriched by an exclusive new building with 19 junior suites, private SPA level, walkable roof and a Kneipp pool, which invites you to curling or skating in winter. One of the absolute highlights is Germany's first Flying Pool. The 12 x 5 m flying pool with a view of the charming Upper Lusatia region is heated to 28 degrees Celsius all year round. The new building is a strong contrast to the art deco style of the main house and yet fits stylistically into the overall picture.
In our exclusive Junior Suites, you will experience the SCHUMANNFeeling in a very special way. Valuable materials and a refined "slow living" design concept define a new level of first-class living dreams that above all satisfy discerning hotel visitors.
For our guests in one of our Junior Suites at the SEEFLÜGEL, the use of the approx. 1,300 square meter Private SPA 2.0 with Flying Pool is included. Snow room, infrared sauna, climate sauna, Kneipp pool and sun deck invite you to your own personal time-out.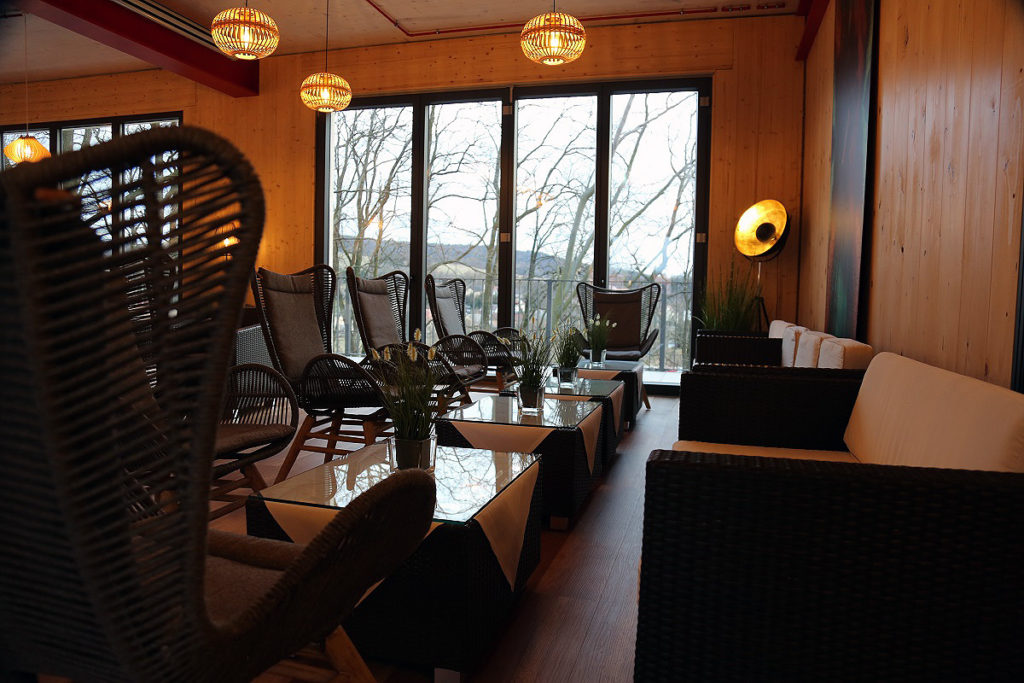 Our SEEFLÜGEL is the TOP event location in Upper Lusatia. With an impressive glass facade, the SEEFLÜGEL offers the right flair for a wide variety of events and is considered an exceptional event location – whether for a corporate event or a private party.