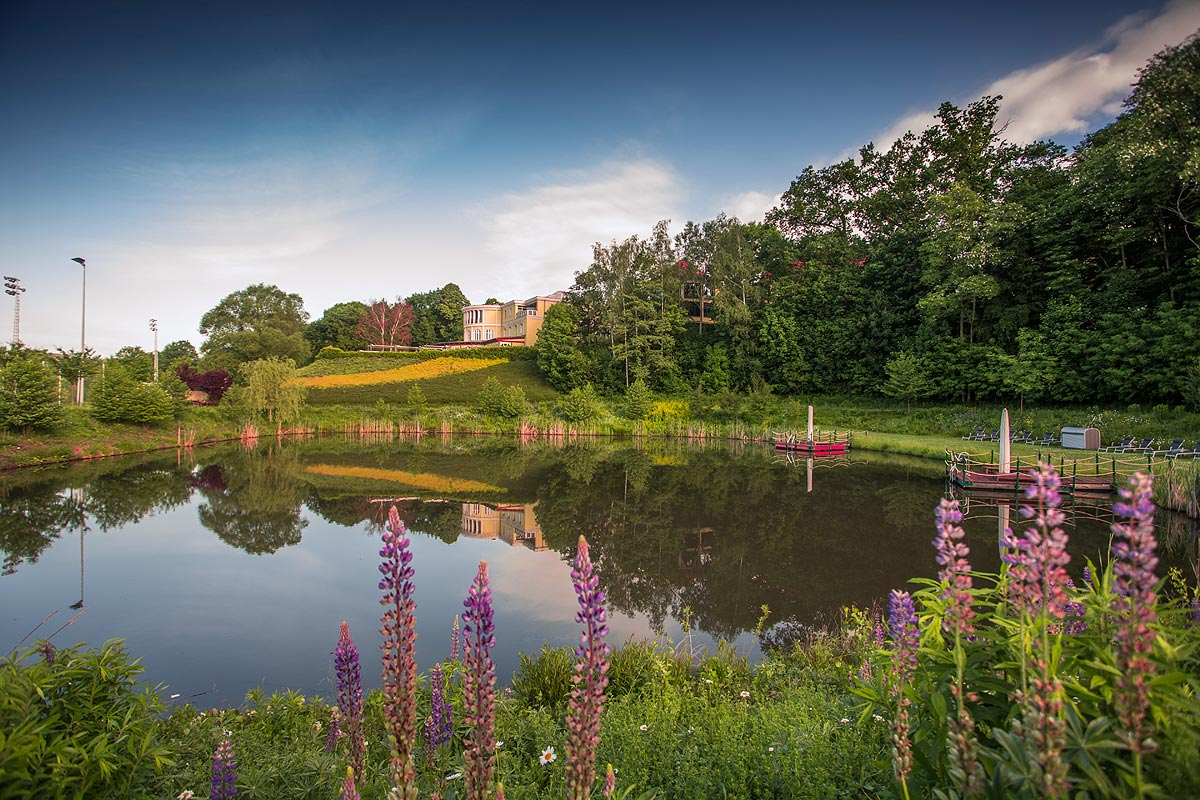 Let the sun warm your skin here and listen to the sounds of nature. Breathe the fresh air of the Upper Lusatian Mountains and let your body, mind and soul come to rest.
Our SEEWUNDERBAR is located in the middle of the green oasis of our hotel BEI SCHUMANN in Kirschau. Whether as a retreat after a stressful week at work or simply to relax after a sauna session in our SPA TEMPLE. Relax on one of the relaxation loungers on the shore or, thanks to the two floating islands, in the middle of the SEEWUNDERBAR.
But even if you are in the mood for exercise and activity, a trip to the SEEWUNDERBAR is just right for you. Dive into the clear spring water and swim your laps in our bathing lake. Of course, you can also explore the lake by rowing boat or take a leisurely stroll around it. The multifaceted outdoor area of the hotel BEI SCHUMANN is just waiting to be discovered by our guests.
Find out about current arrangements at BEI SCHUMANN such as our SEEWUNDERBAR relaxation day. In addition, the SEEWUNDERBAR is available to you as a very special location in Kirschau. A free wedding ceremony on the shore or the champagne reception at your next celebration – our lake offers a truly dreamlike setting for your event.