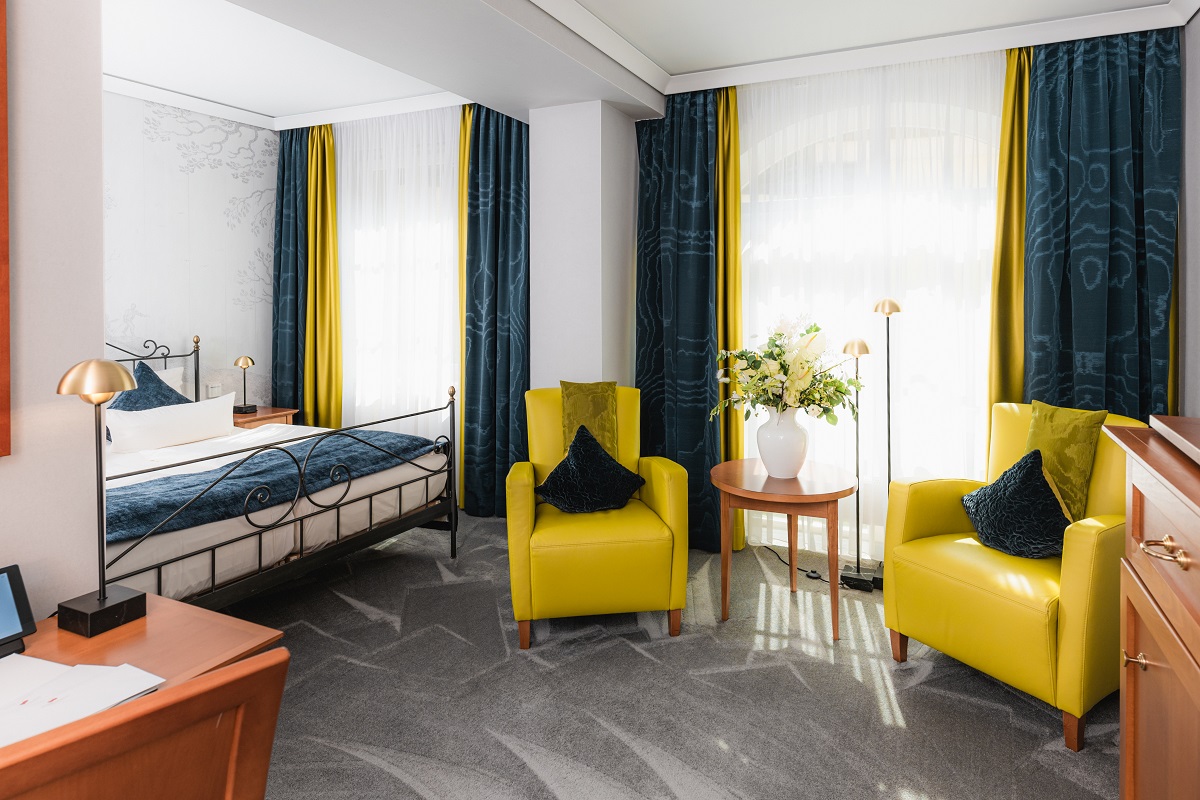 Our SPREEZIMMER and KÖRSEZIMMER are under renovation, therefore not all rooms correspond to the photos and our claim yet.
Our double rooms SPREEZIMMER are among the most popular rooms BEI SCHUMANN. The magnificent view of meadows, fields or simply into the greenery lets you quickly forget everyday worries. Cozy, comfortable and yet modern – enjoy your stay.
Bed sizes: 2 mattresses á 90*200 cm
Ideal for single occupancy, our
Körsezimmer
Our KÖRSEZIMMER with cozy TWIN beds
(2 mattresses á 90*200 cm) or also French beds (1 mattress á 160*200 cm) offer space to cuddle up and relax.
With up to 23 m² the optimal place for guests who prefer to spend their time in our SPA-TEMPLE or actively in nature. All our KÖRSEZIMMER are single rooms, but can also be used as double rooms upon explicit request of our guests.