Exclusive suites and inviting rooms – at hotel BEI SCHUMANN
every overnight stay becomes a unique experience!
Find the suite or room that suits your individual taste here.
Unique highlights await you in our suites: An open bathroom with bathtub and raindance shower, terraces with a fabulous view of the greenery, an open fireplace or your own sauna – at Hotel BEI SCHUMANN every suite is a noble unicum. We use high-quality materials,
show more
which give each suite an elegant and at the same time cozy atmosphere. Intense colors have a calming effect and positively influence your mood by touching your soul.
On 2,600 square meters of space, 19 exclusive junior suites, an elegant private SPA, Germany's first flying pool, and a snow sauna on top await you. All hotel rooms are top modern and first class furnished. In addition, each of these rooms includes a balcony with infrared heating
show more
as a special extra to the equipment.
Discover pure luxury combined with modern elegance in the SEEFLÜGEL of the hotel BEI SCHUMANN!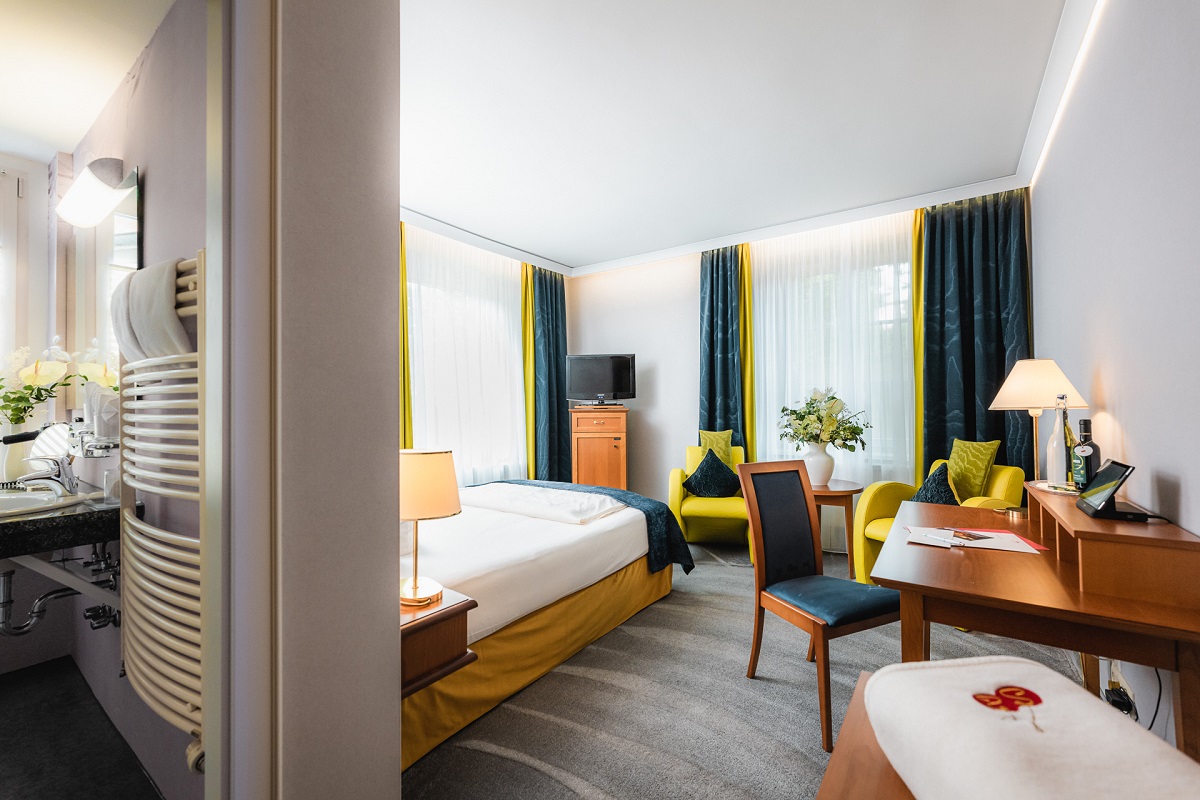 Each room in the Hotel BEI SCHUMANN is also unique, which we have individually furnished with great attention to detail. Discover our cozy SPREEZIMMER, which owe their name to the river that rises nearby. You can choose between a spacious double room or you can relax
show more
in our KÖRSEZIMMER, which are especially suitable for short stays in our SPA TEMPLE.