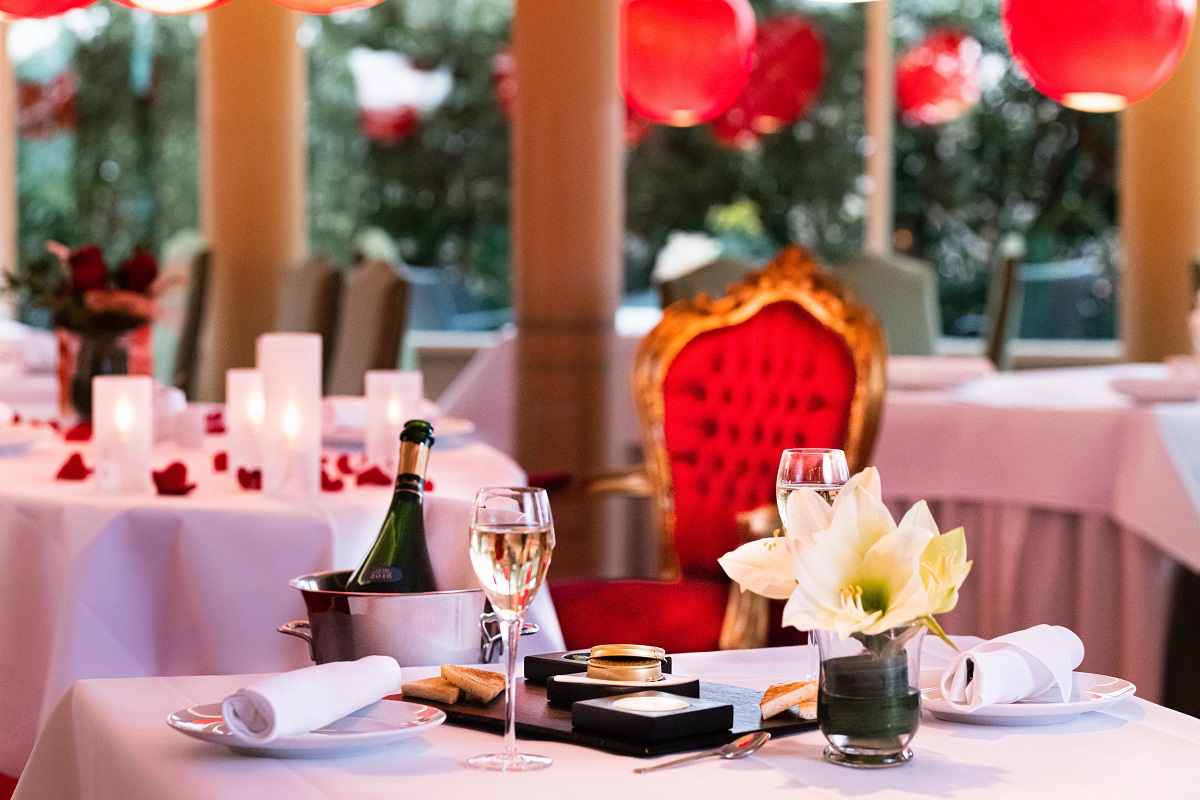 SPA Restaurant KIRSCHGARTEN with LAUBE
At BEI SCHUMANN the sky is not full of violins, but full of cherries –
in our sun-drenched SPA restaurant KIRSCHGARTEN with LAUBE.
Here, both early risers and late risers can enjoy our delicious breakfast buffet. Enjoy here every morning in the time from 7:00 am to 12:00 pm a rich offer of seasonal-regional delicacies.
Look over the shoulder of the breakfast elves in our open kitchen and have your egg for breakfast prepared individually according to your wishes. Furthermore, discover a rich selection of delicate hot drinks at our tea bar.
The team of our SPA restaurant KIRSCHGARTEN will also accompany you through your wellness day with a changing selection of dishes from 1:00 pm to 5:30 pm. At hotel BEI SCHUMANN, all senses and tastes are equally addressed.
Since we care about your well-being, we pay attention to the preparation not only to the high quality of our products, but also to the positive effect on their metabolism. Therefore, the dishes of our SPA restaurant are all about healthy and light cuisine. Enjoy your snack in the KIRSCHGARTEN in the comfort of your bathrobe before returning to the SPA TEMPLE. Observe nature through our generous window front. The interplay of inspiring cherry red, soft cream and soothing leafy green is reflected in the interior design of our arbor and appeals to different sensations.
For a very special breakfast, our VIP table is available to our guests upon request. Take a seat under a cherry trio on majestic armchairs and start your extraordinary day by being absolutely the center of attention. Let our friendly team pamper you royally, while the casual atmosphere of our SPA restaurant KIRSCHGARTEN gets you in the mood for a relaxing wellness day at hotel BEI SCHUMANN in Kirschau.
Opening hours
KIRSCHGARTEN breakfast :
7:00 am – 12:00 pm
KIRSCHLAUBE:
daily from 1:00 pm – 5:30 pm
to the gourmet buffet