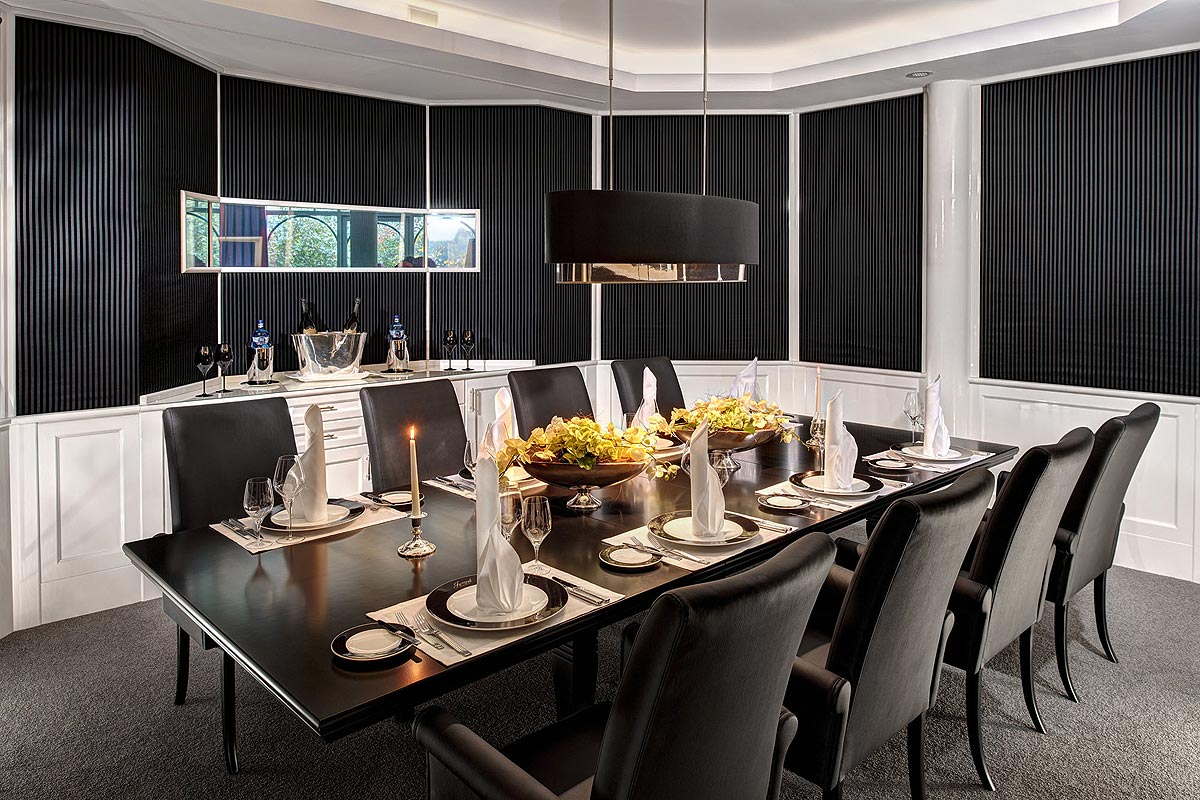 Fine Dining stands for style and elegance, sparkling champagne and exquisite food, quiet ambience and excellent service. All this offers you a very special highlight of our hotel.
The FINE DINING ROOM BEI SCHUMANN offers you an exclusive setting for your dinner or celebration. Whether private or business: the high-quality furnishings of the soundproof room allow you to discreetly exchange confidential details with your guests. The séparée character protects you from strangers' glances so that you can dine in a relaxed atmosphere.
In the FINE DINING ROOM of the Hotel BEI SCHUMANN you will experience culinary highlights and rare drops from the best wine-growing regions of the world with up to eight people.
For a smooth process, the team of our hotel offers you an excellent and discreet service already in advance. We are happy to fulfill your individual wishes for your special occasion at the Hotel BEI SCHUMANN in Kirschau.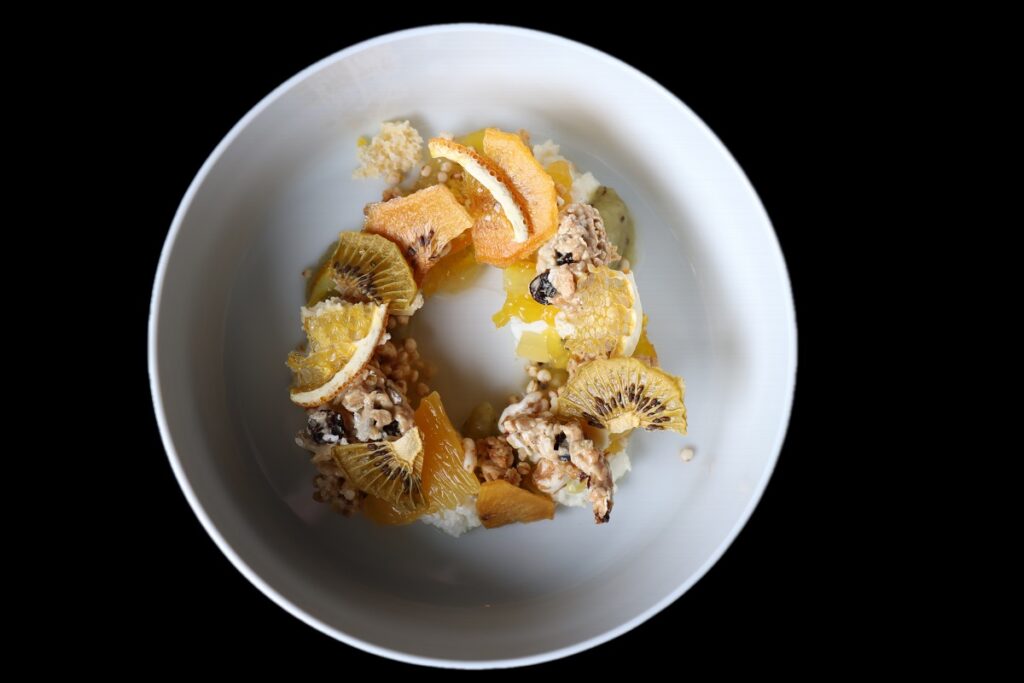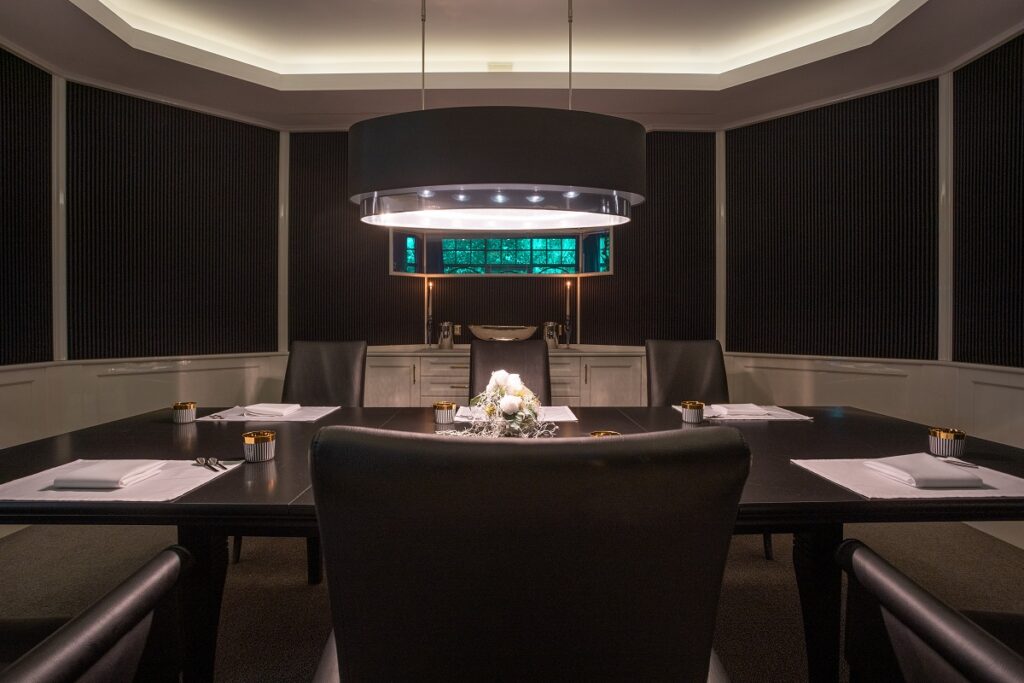 FINE DINING ROOM
16 square meters
For up to 8 people
Soundproofed
Fully air-conditioned
W-LAN